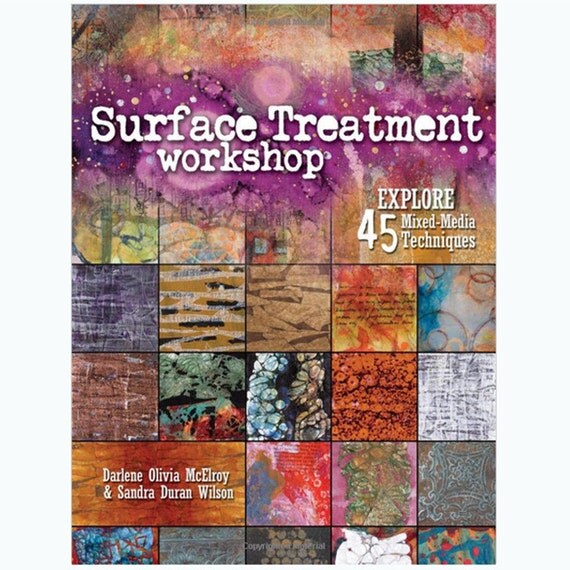 Item Details
(12)
Shipping & Policies
Create new & exciting acrylic art pieces with the mixed media art techniques found in Surface Treatment Workshop. Darlene Olivia McElry and Sandra Duran Wilson take you step-by-step through 45 mixed media techniques focusing on surface treatments. They also give you new ideas & inspiration along the way. Add depth and texture to your next painting with these new applications.
Surface Treatment Workshop features variations on the techniques giving you the opportunity to take your mixed media painting process in unexpected directions. Start your adventure today!
In Surface Treatment Workshop You'll Learn:
• New mixed media techniques such as using WonderUnder, pulled paper and plaster-dipped gauze
• How to use masking tape, gel string, gesso, fiber paste, stencil & so much more to create exciting effects
• Additive, resist, subtractive and combination mixed media techniques
Take Surface Treatment Workshop with you on your artistic journey for beautiful beginnings.