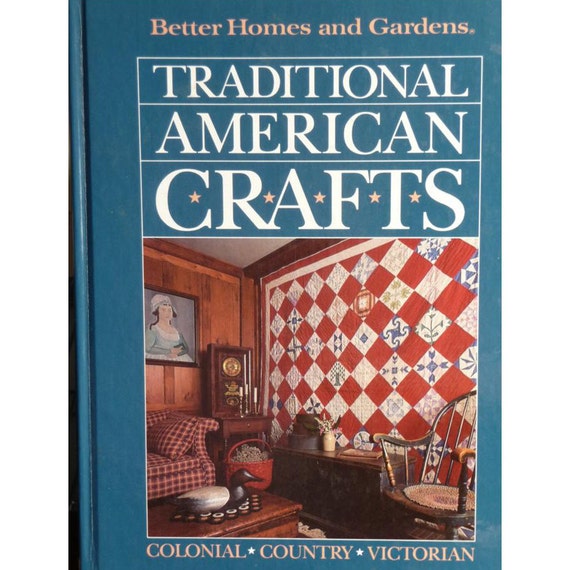 This 256 page book is chock-full of craft projects like weaving, handcrafted furniture, Bavarian folk art, doll making, quilting, needlework, embroidery, cross stitch, crewelwork, rug making, calligraphy, liebsbrief, crochet, painted finishes, stenciling, wood burning, wreath making, and much more. Be prepared to spend many repetitive hours perusing this treasury of information.
Here are a few of the excerpts that you're sure to fall in love with:
"Whether it's a simple crayon drawing from a child or an intricate, cut-paper valentine …
a gift made by hand and offered from the heart is special, unique, and forever cherished."
"Over the years, inventive wood smiths have used the simplest of tools to shape native
materials …"
"As needlework magazines, transfer patterns, and mail-order kits proliferated around the
turn of this century, American housewives began stitching decorative covers and fancy
cases for every item in sight."
This book is a must have for today's craftsperson.